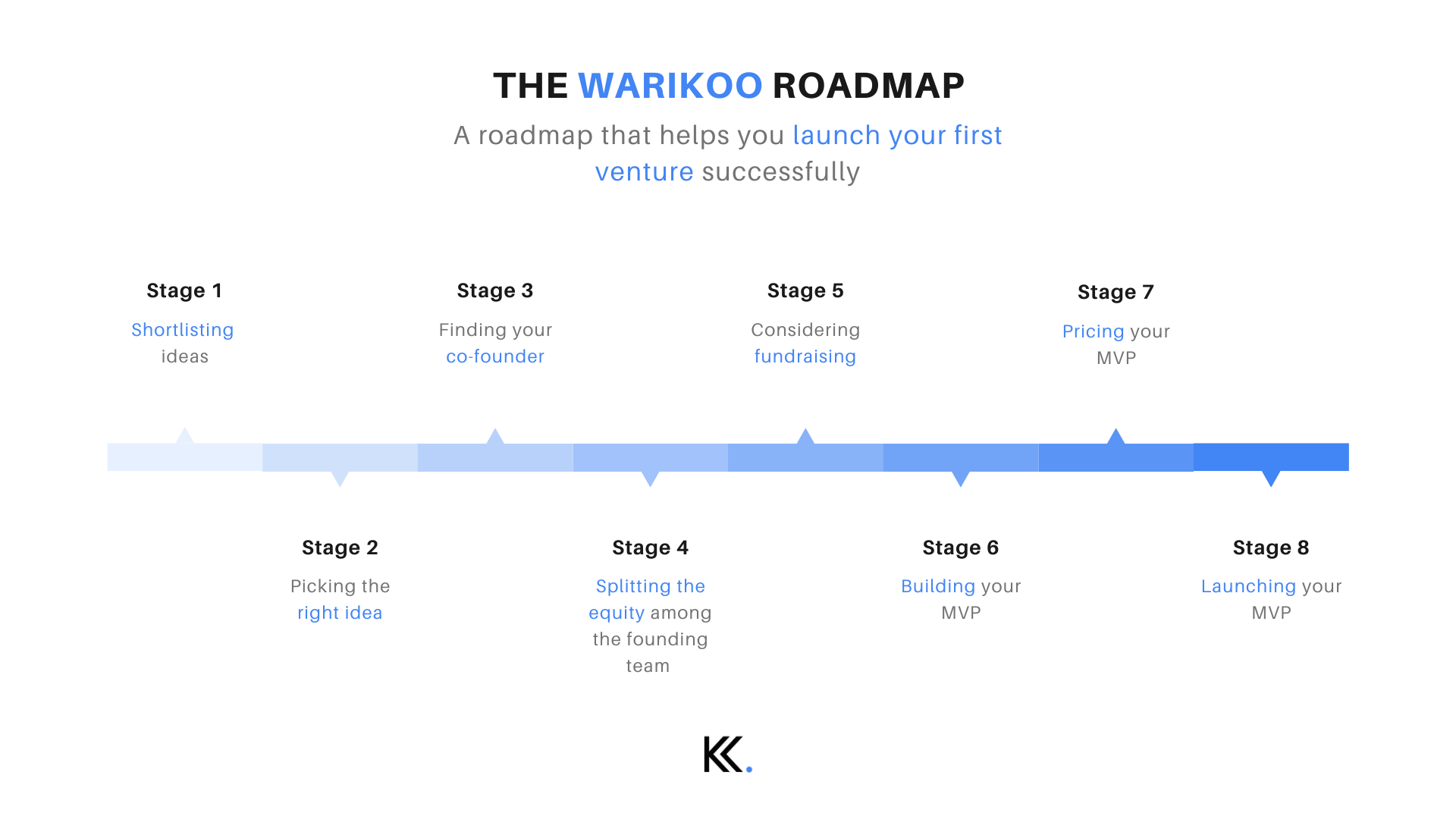 [Review] The Complete Guide To Starting Up by Ankur Warikoo
Starting your first venture can be hard. You need to have an all-round perspective of what you're signing up for, whether or not it is worth your time and money, and how to go about executing it. This course covers it ALL.
Ever wanted to start an internet company, make a software, and earn a lot of money while you sleep?
Should be simple, right?
Purchase a domain, write code, and make it LIVE!
Not really.
About 90% of the startups fail, and 10% of them fail within the first year itself. Clearly, this is not that simple.
Starting a business involves a lot of brainstorming to find innovative ideas, shortlisting and picking the right idea that is worth your time, and a lot of technicalities as you start working on it.
Do I need a team?
Is my idea good enough?
How do I get customers that pay me?
As an early entrepreneur, you need to be clear with questions like these.
You should definitely have a curious mindset where you read business books and blogs, listen to popular podcasts, and watch helpful YouTube videos. Doing this has personally helped me a lot. However, it is very essential to know the entire process from start to finish, the usual problems first-time founders face, and frequent questions that pop up in your mind.
Even when you have loads of knowledge on how to start a business, if it is your first time as a startup founder, you need an organized roadmap. I knew I needed one for myself.
One of my friends shared this course with me: The Complete Guide To Starting Up by Ankur Warikoo
The course is divided into 8 modules of about 2 hours each. My initial reaction was,
'Nah, you can not teach me all I need to know about starting a business venture in 16 hours. That's impossible'.
It turns out I was wrong. It is POSSIBLE.
Before we move forward to see how awesome this course is, let us know who the course guide is.
Who is Ankur Warikoo?
Ankur Warikoo has been an internet entrepreneur for 11 years now where he has started several businesses. He started his first venture named secondshaadi.com when he was in ISB. He then started and sold gaadi.com. He was the CEO of Groupon India from 2011 to 2015. He then started up nearbuy.com which we all now know of. He was the CEO of nearbuy until he resigned in 2019. At nearbuy, he helped the company cross $100 million in sales.
Shortly, this course comes from someone who knows what he is talking about.
How did taking this course benefit me?
The instructor has put a lot of thought into structuring the course in the right order of executing the same.
This is how taking the course helped me:
It helped me pick the right idea
I always have a note on my Google Keep named 'Business Ideas'. It helps me jot down random business ideas that cross my mind. There were some 15-20 ideas on the list. To be honest, most of them were pretty impractical. The very first module helped me rule out the ideas that were not worth my time and money.
Fast forward to the second module, I didn't get the exact answer to which idea I want to go ahead with but I had a clear framework in my mind on how to proceed with the shortlisted ones. A few days later, I knew what I had to work on.
It taught me how to build the right founding team
Two modules in and I was really pumped up. This module was about finding your co-founder, or rather figuring out whether you should even have one in the first place.
Towards the end of this module, I decided that I wanted to have one. Close to 3 months into the execution and working on my very first product (Thrive Content), I am glad to have made the decision. For a 21-year old budding entrepreneur like me, it is better to have someone on board considering how difficult a first venture can be at this age.
It taught me the nitty-gritty of how equity works
As a newbie starting up my first venture, the concept of equity was overwhelming for me. In the 4th and 5th module, he explained the same and cleared out the million-dollar question that most people starting out have.
"How should I raise funds for my startup idea?"
He talks about it in-depth on how to go about raising funds and even if you should raise funds in the first place. This part took me some time to grasp but gave me a thorough idea of what I should do for Thrive Content.
It gave me an approach to develop an MVP
It can be exciting to develop a product with loads of features but it is important to note that you don't need loads of features. As a first-time founder, I wanted my product to be as useful as possible. The 6th module taught me why it should be simple and convenient than feature-rich.
This module goes deep teaching you how to go about planning and building your Minimum Viable Product (MVP).
It taught me how to price my product
Having worked in the content marketing industry for more than 3 years, I had a good idea of the general rates but the pricing module gave me a framework on how to present it to the customers.
This included hacks and tips on the launch pricing, special discounts, and much more.
It taught me to launch my product in the right way
The last module of the course talked about how to roll the product out and gradually get your first 1000 customers. More importantly, it taught me to be comfortable pivoting away from the original idea if the market demands it. After all, it is the customers that fuel your business.
Towards the end of the last module, I was happy that I got a chance to have a wild ride while learning a lot of useful stuff that I can now implement in all my future ventures. I was also sad that it was over.
P.S. We are yet to release the product for Thrive Content (comes out in July 2021)
Execution is all that matters
If you decide to take the course, be assured that it is going to change your life for the better. There's one thing though:
Knowledge not used is as good as having no knowledge at all.
The course is full of practical tips and strategies to take your idea from ZERO to a PROFITABLE business, only if you take action and execute the learnings from the course. It's one of the best courses on Entrepreneurship you can take online.
---
Hi! I'm Keyur. I hope this article was helpful to you and you enjoyed reading it. I also deliver short pills of knowledge and lessons. If you'd like to get one every Sunday for free, you can subscribe here and I'll send them your way.
If you want to get in touch, feel free to write me at keyur@keyurkumbhare.com.
Comments
Join the newsletter to receive the latest updates in your inbox.